 Awards And Recognition
Creator Shadow Awards And Recognition
In the course of recent years, we have been perceived both locally and broadly for our difficult work and commitment to give predominant Software Solutions and Software Development Services globally. This recognition is no mishap. Creator Shadow representatives and their indefatigable endeavors have earned us various honors, yet it additionally shows that our industry companions, experts, and customers have over and again perceived Creator Shadow's devotion to greatness. These awards and recognition inspire us to work more hard and efficiently. It's really great to share these with others.
Top Web Design Comapny At GoodFirms
Identifying & Influencing Shifts in Web Industry & Adjusting to Changing Consumer Needs Burgeons Creator Shadow at GoodFirms Specializing in providing high-quality web solutions at a meager price endows Creator Shadow amongst the top web designers at GoodFirms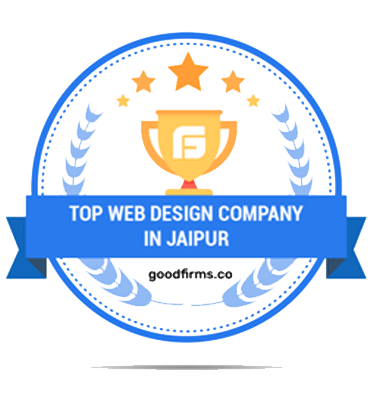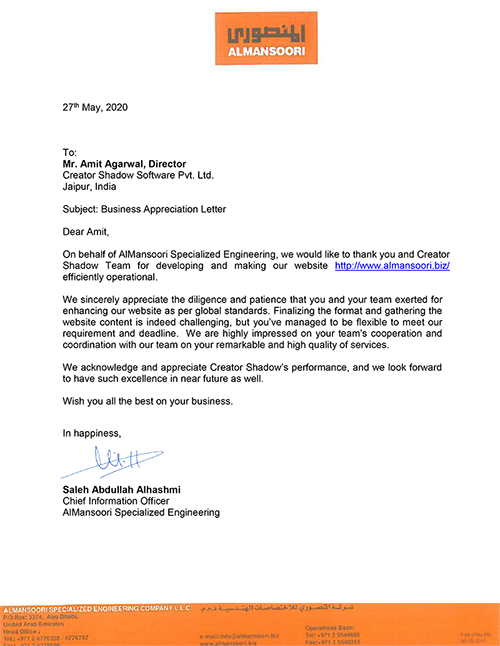 Appreciation Certificate
We worked for AL Mansoori a leading Engineering company in UAE. They gave us an appreciation Certificate for delivering top-quality of work at a short span of time. It was really a proud moment for Creator Shadow and our team.
Leading Software Developers
Clutch is a well-known B2B research and review firm for software developers. This company gave us an honor of "Leading Software Developers". It is a proud moment for us to earn this honor. It shows our market presence, industry experience and client services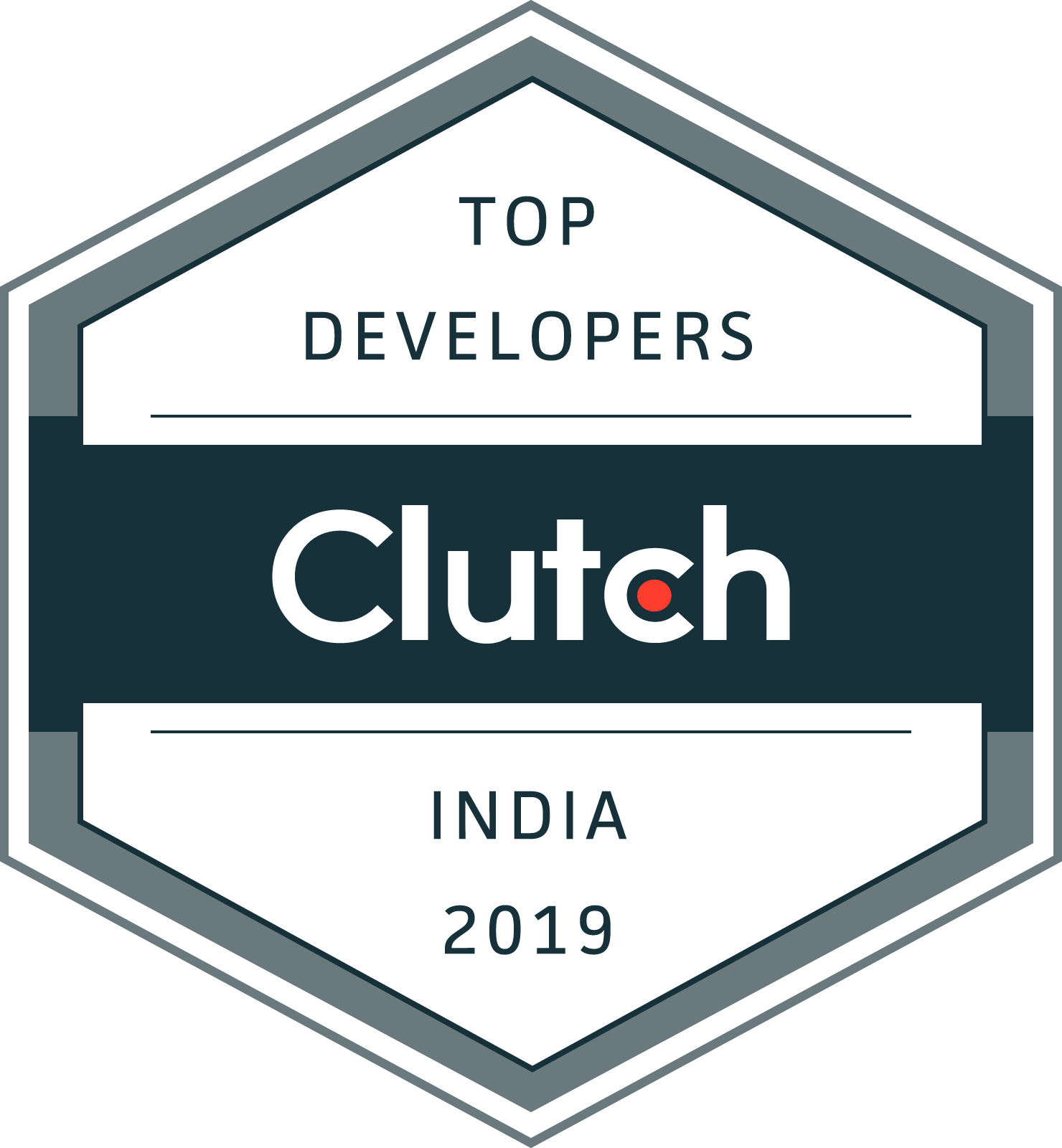 A Top Indian Agency
Clutch named Creator Shadow "A Top Indian Agency" in 2019 for delivering high-quality work with expertise. We are proud of entire Creator Shadow team that has really worked hard to earn this slogan. It's a team effort and we appreciate this team unity and work experience.
Top Software Development Company
The Manifest, a business news website ranked Creator Shadow as the "Top Software Development Company". We are glad to be awarded by such a leading business website. This all is because of our team work and efforts.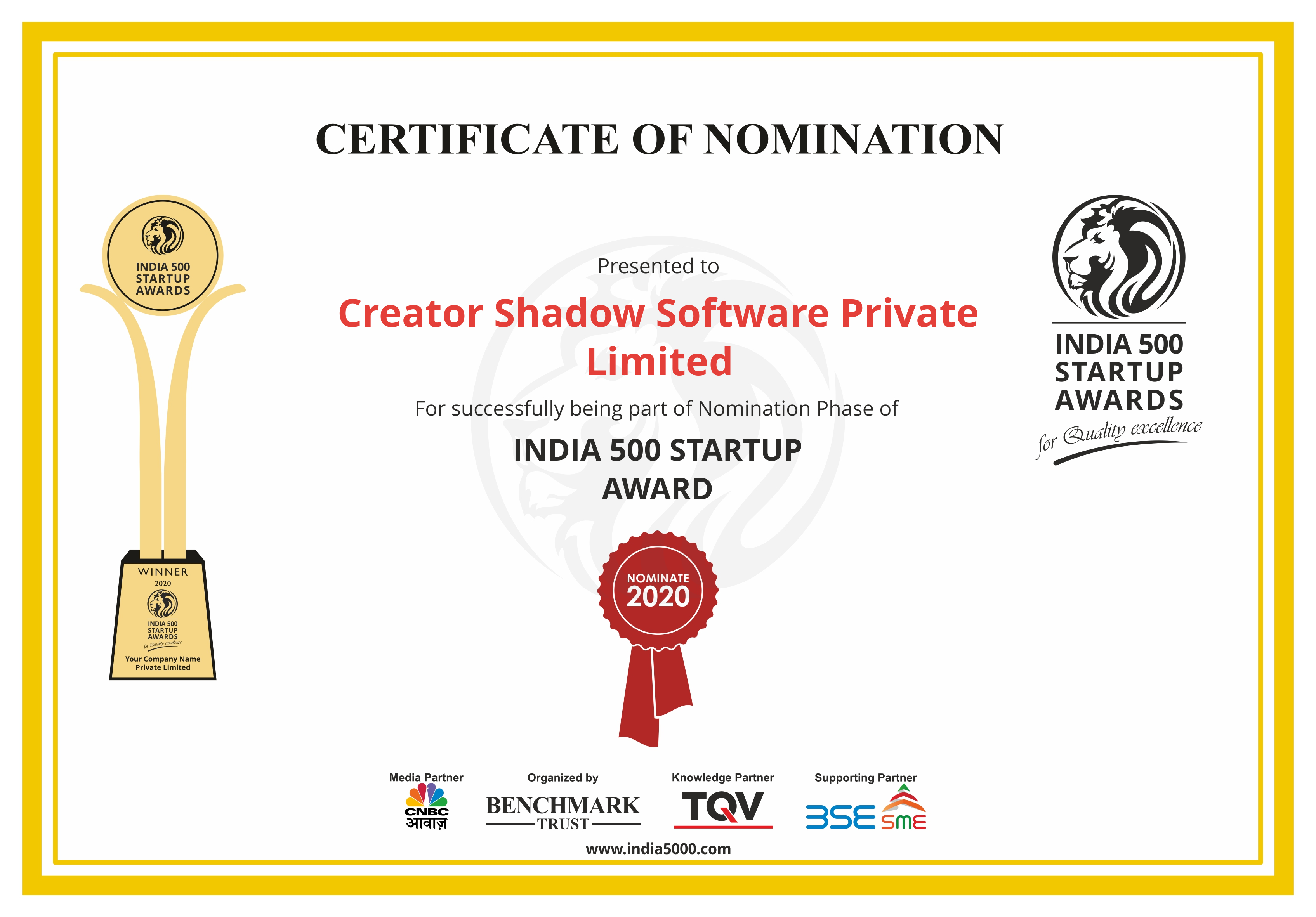 Creator Shadow created a user-friendly and attractive website
We worked for a leading ENT clinic in India and we are happy that they liked our work and gave us a great compliment "They built a better website than what I had originally envisioned," "Creator Shadow created a user-friendly and attractive website, which is now live. They delivered everything on time." shared by the owner of the clinic.
One of the top mobile app development companies
The Manifest, a business news website again gave applauded us with "one of the top mobile app development companies". The Manifest is a leading news website providing information about various latest trends and industries