Digital marketing involves using the many social media websites like Facebook marketing, Twitter, Google+, Instagram marketing, YouTube marketing, Pinterest Marketing. Together with proper social media marketing strategy and search engine marketing ( PPC/Google AdWords), we can achieve good Google rankings in less time. We are a professional digital marketing company in UAE of fering vast SEM and SMM services worldwide.
Are you ready to get increasingly qualified and warm leads for your business? Are you getting your ideal outcomes from your speculation on Digital Marketing? We are here to help you in achieving your digital needs. Begin with extraordinary compared to other Digital Marketing Agency in Dubai.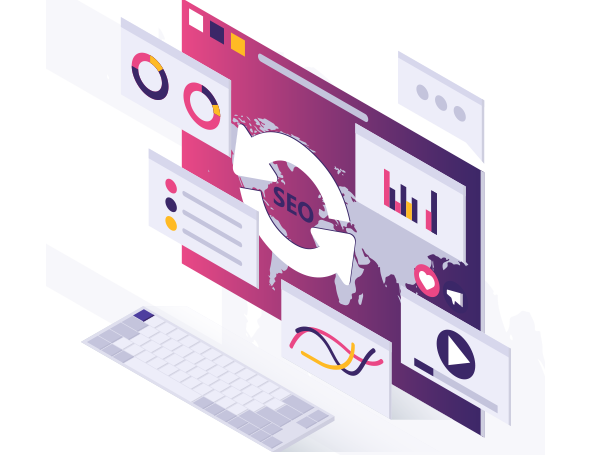 Services
Website Design and Development
Claim ultimate, premium, high on performance websites and online interfaces based on prevalent and make sure about advances. Our capabilities incorporate Static, Dynamic and online business Websites.
Search Engine Optimization
Choose your plan 30 or 60 or 90 days. See the changes. Show signs of improvement in search ranking. Good SEO service means higher perceivability. Get clients to visit your websites and develop your leads organically without spending on advertisements. After all, SEO ought to contribute 60% of the traffic for a healthy traffic ratio.
Mobile App Design and Development
Designing arrangements, and filling a greater need? Get Mobile App Design and Development to work more beneficially for you and your clients. We characterize and construct your business in a hurry on the latest Technology. Your suggestion is to adapt and our own is to make it mobile-ready.
Check Your Website With Google Adwords
Perceive how your ads are getting along.
AdWords make it workable for you to perceive what number of individuals have seen your advertisement, experienced your website, or even contacted you for business purposes. In addition, you can also target a certain gathering of individuals if your business is stand-out.
Put your ads under serious scrutiny.
When the force is in your hands you can always start testing. AdWords made it feasible for you to understand what's working and what's definitely not. You have the adaptability to adjust your ads, add a piece and shape a little and check whether the new changes are beneficial for you or not.
Stay in charge of your financial limit.
Since you are the heart and soul of your organization, you have the ability to tweak your financial limit according to your needs. Thereafter, you have the ability to end your campaign anytime without a contract that too with any cancellation expenses. It's a success win situation for you!
Why You Need Us?
Prioritization
Nowadays, various digital channels have risen; however, most digital marketing company in Dubai don't have the assets to use all the strategies.
In such cases, Creator Shadow will take a gander at your particular targets and help in organizing that particular arrangement of mediums that should be centered around.
Specialization
Marketing before the advancement of web 2.0 was rather easy as programs were short and included occasions, print ads, and mail and on the off chance that the financial backing allowed, at that point, it also included radio and TV.
Nowadays, be that as it may, companies are searching for more than that and incorporate PPC, SEO, SEM, social media, infographic, webinar, and considerably more.
It is essential to know which of these marketing channels ought to be made utilization of for greater traffic transformation and maximum benefits.
Globalization
Nowadays, rivalry for attracting clients is originating from a lot of channels.
Today, the rivalry is on a global level with contenders battling for a bit of the market share all over, be it locally or internationally.
Creator Shadow being the best digital marketing company in Dubai can greatly go to your aid in such occasions because we have the experience of working with numerous customers, and thus, we have top to bottom information and the best tactics which can help us in contriving the best marketing strategies.
This is exceptionally essential in today's occasions because, if a business fails to adapt to the market conditions, it doesn't make due for long.
Digital marketing agency in UAE is your most solid option with regard to creating long haul strategies.
Long Tail
The plethora of minimal effort Software-As-A-Service (SaaS) models that offer reasonable infrastructure costs has considerably decreased the hindrances which were earlier faced by section level agencies. This means that startups currently have ample assets, and yet, they have to downplay their cost overheads.
Digital marketing in Dubai are not simply confined to cater to the necessities of prominent customers; there are various agencies that can address the issues of small organizations and that too inside their spending limit.