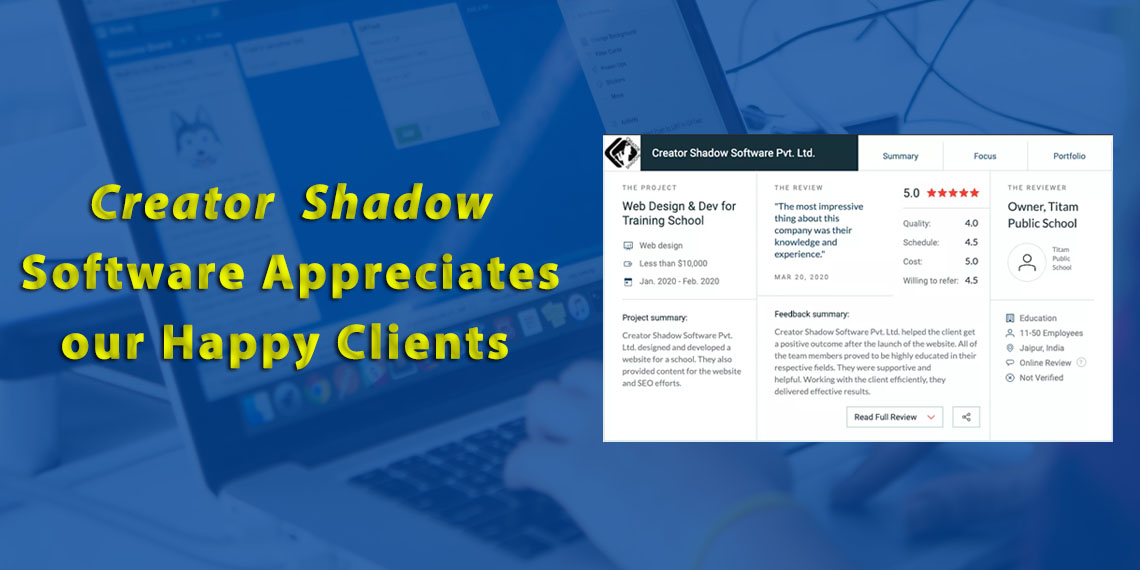 Did you know that it only takes 50 milliseconds for people to form an opinion about your website? It's true.
And how is that opinion formed in so short an amount of time? The website's design.
Design has a direct effect on your conversions and authority — it'll make or break you. With so many web design and development vendors out there, we truly take pride in being your partner.
For those clients who have entrusted us with your projects, we thank you. It's our greatest joy to see you succeed and we'll always go above and beyond to meet all your needs.
We've been doing this for ten years now established as an award-winning IT outsourcing company that offers innovative and cost-effective web and software development solutions.
Our talented team is full of experts who are well-versed in the use of various technologies. You can rest easy knowing that we're using the latest and greatest technologies coupled with our focus on improved user experience and quality lead generation.
All of our successful projects and dedication has established us as an industry leader. We've been named as a top web designer in Jaipur by The Manifest, a B2B guide that features company listing pages by industry and location.
Our presence on this platform features ratings that are collected from verified reviews left by our partners and clients. In our most recent review, the owner of a training school gave their thoughts about our project with them.
In this engagement, we designed and developed the school's website in efforts to create an online presence and reach a wider audience. They shared, "They created and developed a creative and eye-catchy website for my school with expertise. Then created engaging content mentioning about my school and facilities we provide. After the successful completion of my website they perform SEO."
As a result, our client reported that their profit and reputation both had an awesome improvement and received positive feedback.
"The most impressive thing about this company was their knowledge and experience. All the team members were highly educated with huge knowledge in their respective field."
Owner – Titam Public School
We really appreciate all of the reviews and feedback we've received from our clients because it helps us see our strengths and weaknesses. We're never satisfied until you are. We will dedicate all of our efforts until you're happy with the solution.
Get in touch with us if you have an idea for your next project!