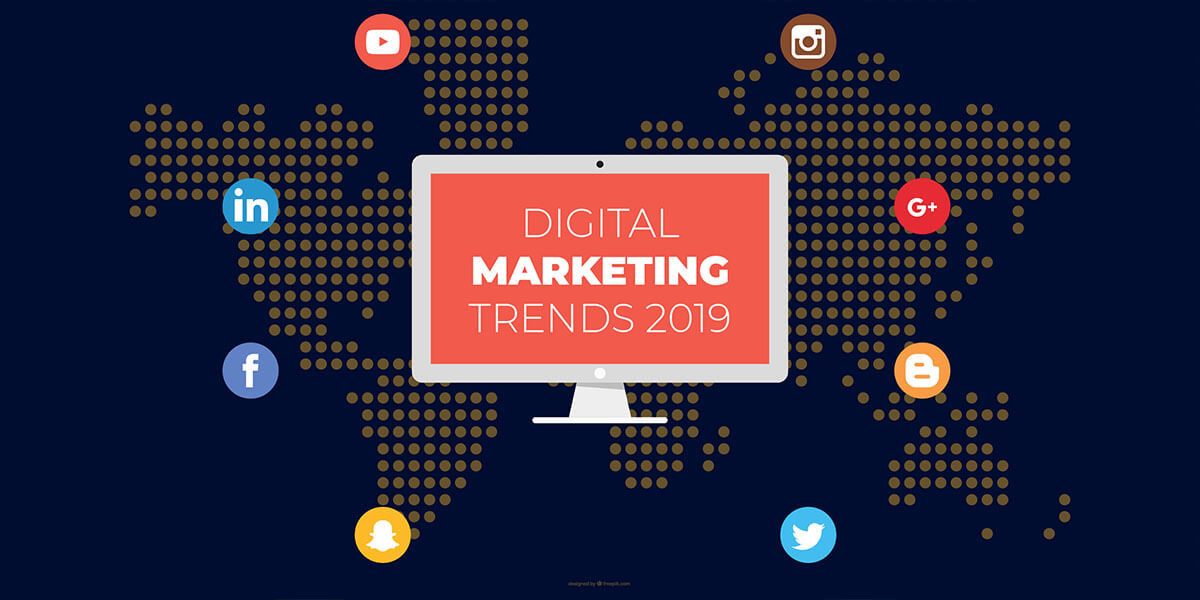 …continued from previous article
Read Previous Article
---
4. Taking advantage of quick and frequent mobile interactions
According to a survey the millennial not only spend a long time on the mobile phone but also check it frequently and briefly- we are talking about a passing glance or just 1-2 seconds. Around 150 times in an entire day the millennial check their mobile phones briefly.
Insights and Actionable tips
This successive micro interaction with mobile phones also plays a major role in defining your 2019 digital marketing strategy. Google's insights help you in utilizing this micro-engagement for your digital marketing
Mobile users just need to know if they have new notifications, messages etc. Here you can just give the quick product information in simple 1-liners.
They want to know about the near attractions based on their momentary needs. For example, checking the nearest restaurants while driving the car for having afternoon lunch or checking nearby book shop where they could get a specific book. If you are present on various relevant business apps related to your industry then you stand better chances to gain from such opportunities.
The users need to complete the pending tasks on mobile. During such moments you can just remind them of the latest offers with the last date so that they should have a sense of urgency as it prompts the buying process and has a quick impact on customers; mind.
The users want to purchase via mobile. This is certainly the best moment when the customer has decided to purchase something. Make sure to utilize such moments by delivering the best blend of experience to make the buying process smooth quick, informative and enjoyable.
5. Content continues to be a king…. (Respect it)
Content is the king and this phrase strangely retains the freshness in spite of being used million times by millions of people. In fact, this phrase holds even more revenue in the today's; contexts when the Google has developed better capabilities to recognize the shallow content, plagiarized articles or keywords stuffed websites and the internet giant has also developed strong parameters to penalize them. On the positive side, the informative and engaging content with clear takeaways and quick impact is seeing an even better chance to rank high in the search engine results.
Insights and Actionable tips
Make sure that your content shouldn't only be relevant and updated but is also free from plagiarism.
Make sure to get your content published on the right platforms where you expect a good volume of targeted audience.
Encourage more and more people to read your content by spreading your post links on relevant social media.
Adding video and audio and including excerpts or brief interviews of the related experts can not only make your content more engaging but also lends it more credibility and help you to build more and deeper industry relations.
6. Add momentum by utilizing Omnichannel marketing and AI
Today there are a number of different platforms, techniques, and channels that the internet users visit or use throughout their digital interaction. So having a strong and relevant presence on these multiple avenues can significantly multiply your sales opportunities.
Insights and Actionable tips
At the same time, you should also offer seamless integration across multiple avenues that allow the users to travel between different platforms or technologies to appeal to their individual needs and choices.
This is known as omnichannel experience and such uniform experience on various platforms multiplies the impact of your digital marketing exercises.
There are a number of AI tools that can help you to recognize the potential and relevance of various channels and allow you to integrate the use experience seamlessly on multiple channels
Conclusion
Digital marketing plays a major role in determining the success and growth of your business. So, creating successful digital marketing campaigns is a perfect blend of art and science. In this article, we have discussed the major trends in 2019 that will influence your digital marketing strategy. Apart from the trends, we have also discussed the best digital marketing tips and tricks to help you get the most out of your digital marketing campaigns by utilizing these trends wisely.